feature / leisure
hachinohe
akita
saitama
nanto
Great satisfaction even on rainy days! A trip where you can learn, train, and have fun.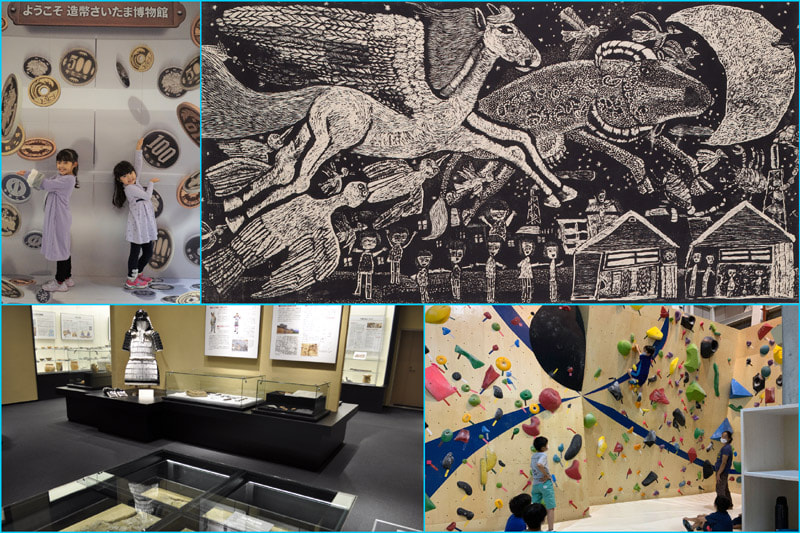 If you're stuck on where to go for fun on a rainy day, we recommend all-weather indoor facilities where you can enjoy any rainy day. This time, we will introduce a course where you can deepen your learning through museums and archives, heal your heart by experiencing art at art museums, and get some exercise at sports facilities. Whether you want to visit all the spots or pick and choose depending on your destination, it's all good! Let yourself embark on a trip to Eastern Japan where you can learn and exercise with all your might, even on rainy days.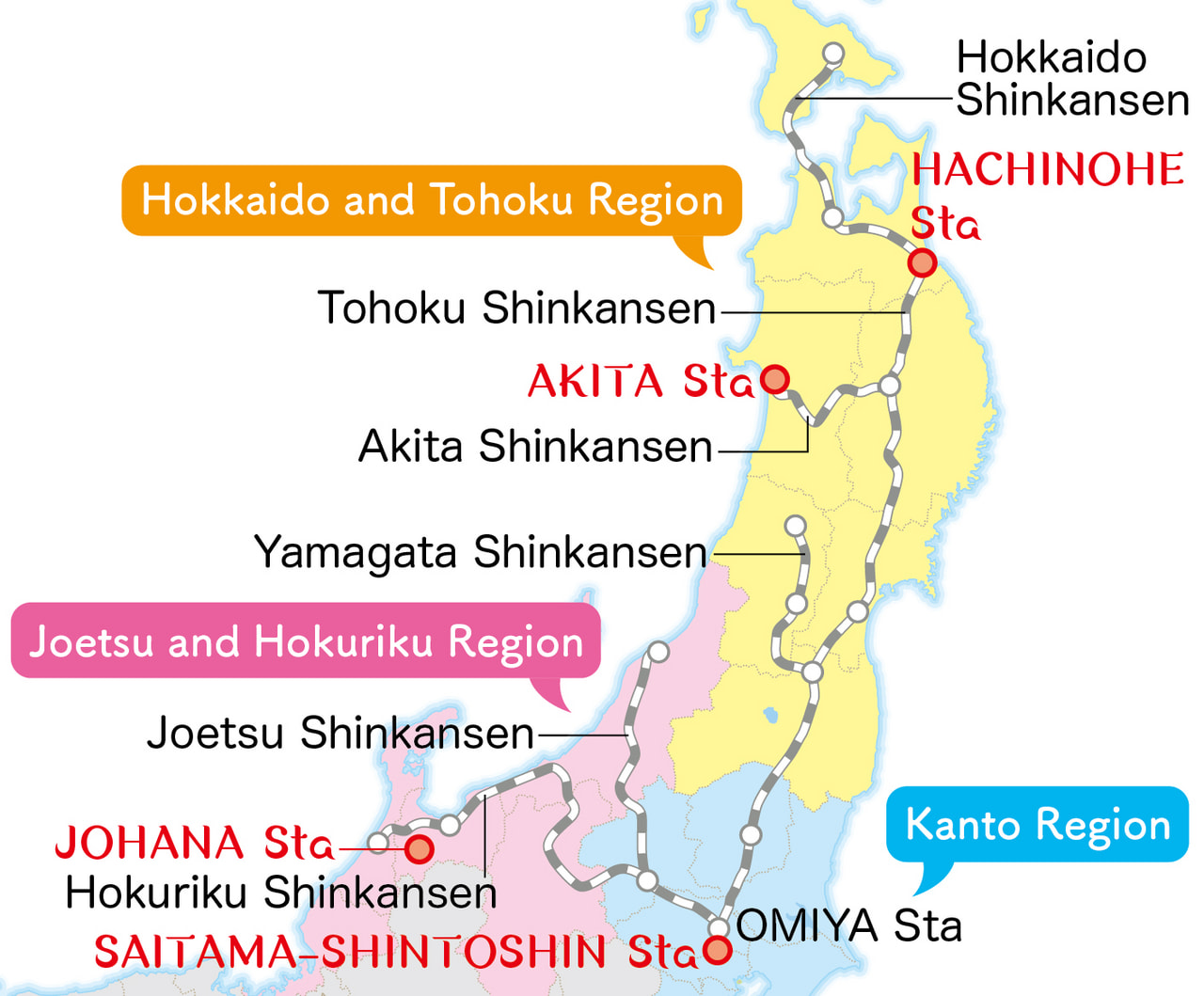 Starting from Hachinohe Station, take the Tohoku Shinkansen south to Morioka Station, then transfer to the Akita Shinkansen to head towards Akita Station. From there, take the Shinkansen south to Omiya Station, and transfer to a local train to head to Saitama-Shintoshin Station. Finally, to reach the final destination of Johanamachi, take the Hokuriku Shinkansen from Omiya Station to Shin-Takaoka Station, then transfer to a local train to head towards Johana Station. Each spot can be reached by bus or taxi from the nearest station, making this a recommended train journey.
"Hachinohe Art Museum"
Renewed in November 2021! The Art Farm for Encounters and Learning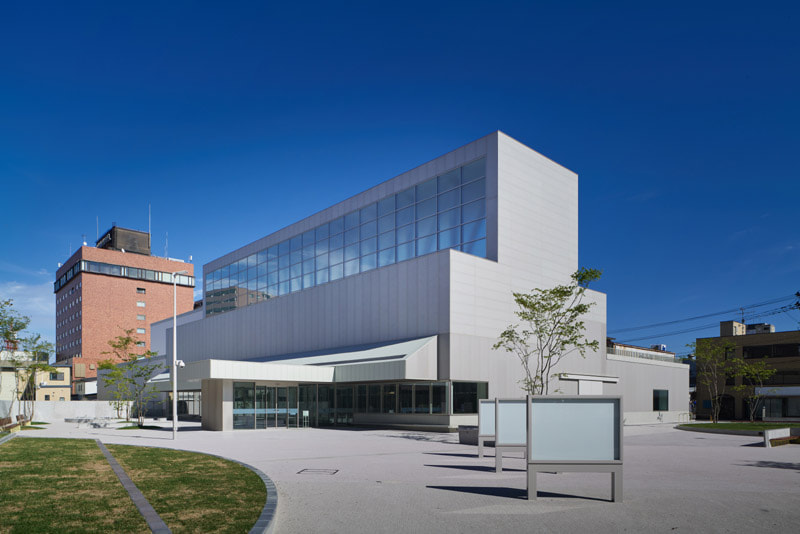 Hachinohe City is located in the eastern part of Aomori Prefecture and is known as the second largest city in the prefecture, along with Aomori City and Hirosaki City, collectively referred to as the three major cities of Aomori. It is a comfortable climate throughout the year, as it receives less snow compared to other regions in the prefecture and enjoys cool temperatures during summer. Because of the presence of the Hachinohe Domain during the Edo period, many aspects of the local food and cultural heritage have been preserved, giving a sense of the former castle town even to this day. "The Hachinohe Art Museum" (pictured) houses a permanent collection of approximately 3,000 works of art, showcasing the beauty and cultural heritage of Hachinohe.
The Hachinohe City Museum of Art, which was opened in 1986 (Showa 61) by renovating and repurposing the former Hachinohe Tax Office building, and closed in 2017 due to aging facilities, was completely rebuilt and reopened in November 2021. The museum features specialized rooms such as exhibition spaces and studios, as well as a huge area known as the "Giant Room" that serves as an entrance, event space, and project room to support various activities. The goal of this new art museum is to create a unique learning environment that transcends traditional boundaries. The museum's collection consists of approximately 3,000 items spanning various fields of art, including Japanese and Western paintings, prints, calligraphy, sculpture, and crafts. The collection includes works by prominent artists such as Sessho Hashimoto and Eiho Nanao, who have a connection to the city of Hachinohe, as well as renowned artists like Shiko Munakata, Tatsuzo Shimao, and Yasutake Funakoshi. In Aomori Prefecture, a project called "AOMORI GOKAN" has been launched from collaborations between art museums and art centers throughout the prefecture. "The Hachinohe Art Museum" is the fifth art hub to open there, following the Aomori Contemporary Art Centre, Aomori Museum of Art, Towada Art Centre, and Hirosaki Museum of Contemporary Art. Access to "The Hachinohe Art Museum" is about a 20-minute drive from JR Hachinohe Station or about a 10-minute walk from Hachinohe Line Hon-Hachinohe Station.
DATA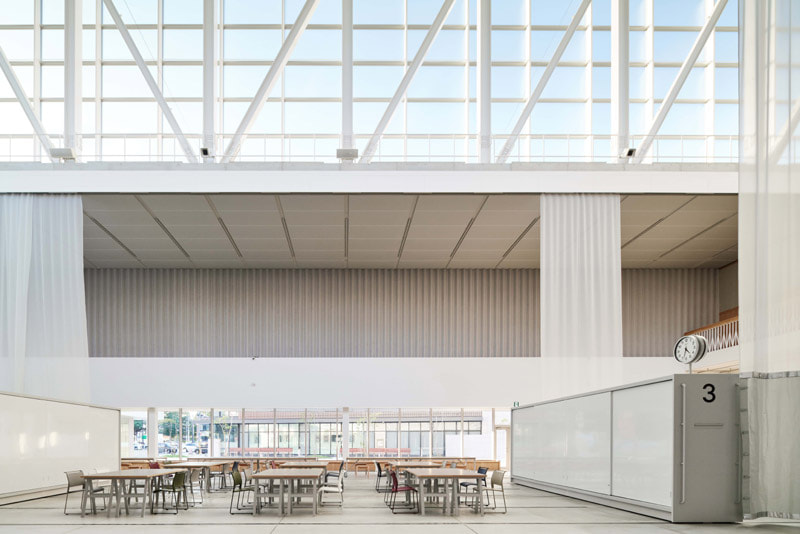 ⒸDaici Ano
"Akita City History Museum of Akita Fort Ruins" in Akita city
The remains of a large local government office from the Nara to Heian periods.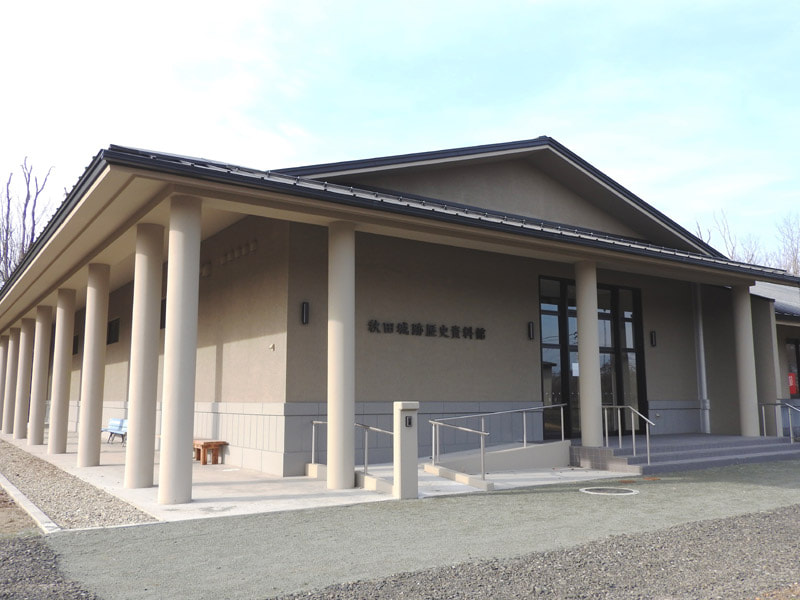 Akita City is located almost in the center of Akita Prefecture, facing the Sea of Japan, and is blessed with abundant nature, including access to the ocean, rivers, and mountains. One of the three major festivals in the Tohoku region, the "Akita Kanto Festival", which has been passed down for about 270 years and is designated as an important intangible cultural asset of Japan, is held every year from August 3rd to 6th. In addition, Akita City is known for its rich traditional local cuisines, such as Kiritanpo, Inaniwa udon, and Hatahata". Akita Castle was a large local government office located on the Sea of Japan side of the Tohoku region (Dewa Province) during the Nara to Heian periods, and excavation work is still ongoing. The "Akita City History Museum of Akita Fort Ruins" (pictured) displays the excavated artifacts from the site.
Akita City History Museum of Akita Fort Ruins
The ancient castles and fortifications in eastern Japan were administrative and military institutions established in Echigo, Dewa, and Mutsu provinces from the Nara to the Heian periods, with the aim of governing and overseeing the Emishi people who lived in various parts of the country under the Japanese nation who was under the Ritsuryo codes. Among them, Akita Castle was the northernmost one and served as an essential facility for the state, as it was both a cultural endpoint of the west side and a cultural gateway of the north side. The "Akita Castle Ruins Historical Park" has been developed by restoring the excavated remains of the Akita Castle site, including the reconstructed administrative center, the east gate, and the old-style flushing toilet. The excavated artifacts are on display at the nearby "Akita City History Museum of Akita Fort Ruins", which also features wooden tablets, inked pottery, and a diorama of the Akita Castle (pictured). You can also take a guided tour of the area with volunteer guides (reservation required, free of charge, available from April to November). The museum is accessible by car and is approximately 20 minutes from JR Akita Station.
DATA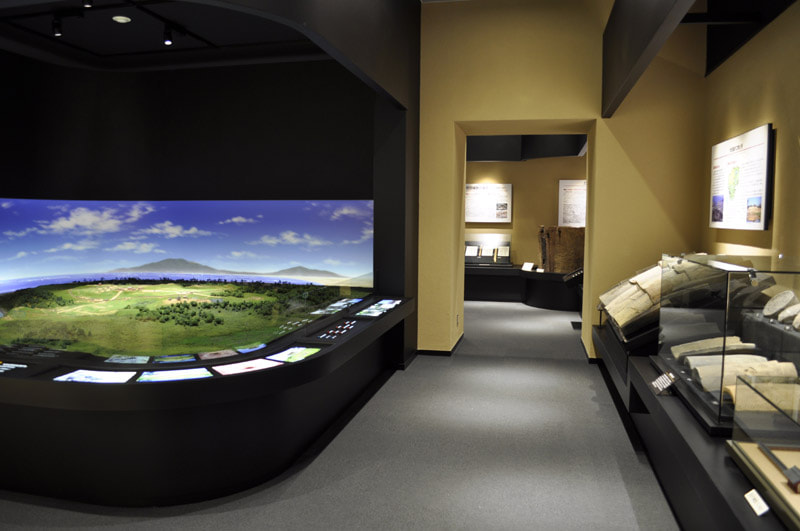 Address: 9-6 Terauchiyakeyama, Akita-shi, Akita
"Mint Museum Saitama" in Saitama City
Learning about the history of money, the manufacturing process of currency, and medals.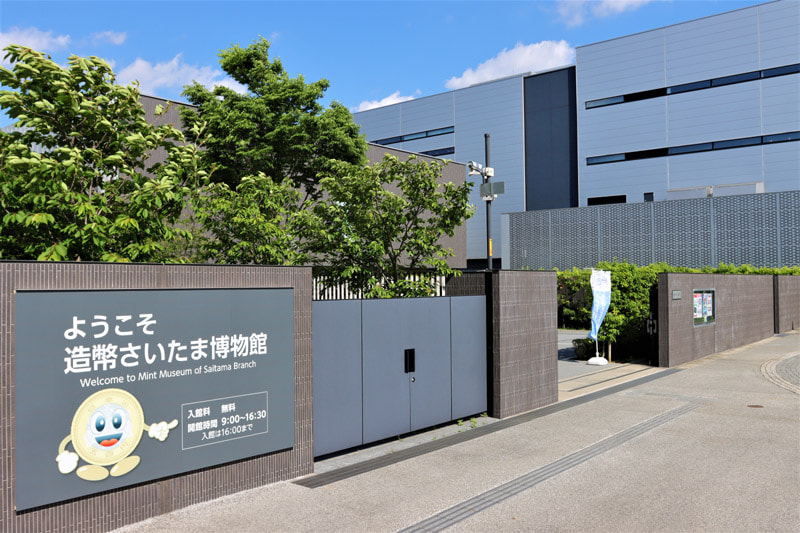 Saitama City, home to Omiya Station, is known as the gateway to eastern Japan, due to the six Shinkansen lines passing through it. The city is the capital of Saitama prefecture and it was formed in 2001 (Heisei 13) through the merger of three cities: Urawa, Omiya, and Yono. Saitama City is located in the center of the Kanto Plain, and its major geographical feature is actually the lack of mountains and hills. Among the city's attractions are the Omiya Bonsai Art Museum, the Saitama Doll Museum in Iwatsuki, and the Railway Museum. In addition, there is the "Mint Museum Saitama" (pictured) adjacent to the Saitama branch of the Japan Mint, which was originally in Toshima Ward in Tokyo in 2016 (Heisei 28). You can see historical documents and also take a factory tour to observe the actual manufacturing process of currency and medals.
At the "Mint Museum Saitama", various commemorative coins produced by the Japan Mint, as well as antique coins like Oban and Koban (pictured), and medals awarded at past Olympic Games held in Japan, including the Tokyo Olympics of 1964(Showa 39) are on display. In the experience corner, there is a unique machine called Coin-kun (wear and tear measurement device) that can perform a health check on your money. If your coins are worn out or have lost weight, the machine will diagnose them as "overworked" and print out a diagnosis certificate. There are exhibits available where visitors can enjoy and learn about coins and medals, including spots where you can take commemorative photos with 3D trick art, and a corner where you can compare your height to a one-yen coin. By crossing a connecting passage from the museum, you can proceed to the factory building where the Proof Coin Set and the manufacturing process of normal coins, mainly produced at the Saitama Branch Office, can be observed. In particular, witnessing the "artisan skills" of veteran staff in the manufacturing process of medals, which are commissioned by the Cabinet Office Decorations Bureau, is a must-see. Access is about a 12-minute walk from JR Saitama-Shintoshin Station.
DATA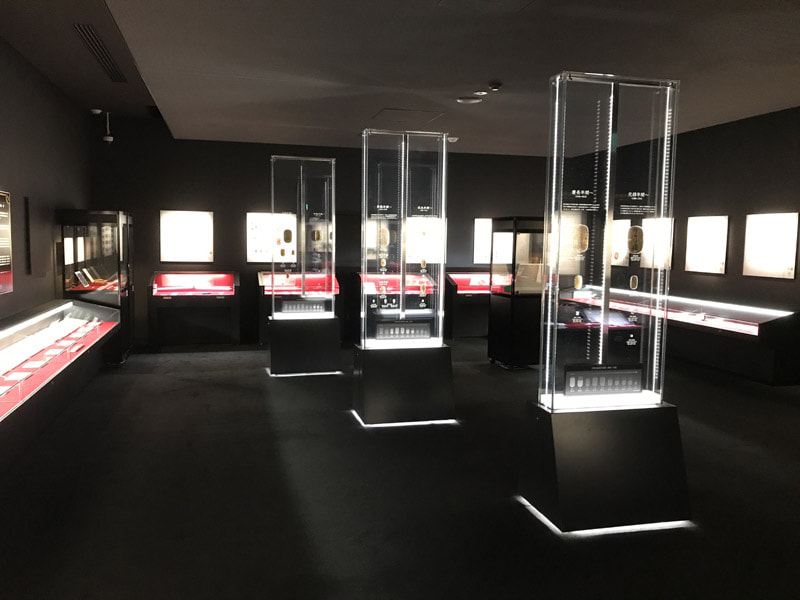 Address: 1-190-22 Kitabukuro-cho, Omiya-ku, Saitama-shi, Saitama
"Sakuragaike Climbing Center" in Nanto city
Venue for Youth Championship! Renewed in 2020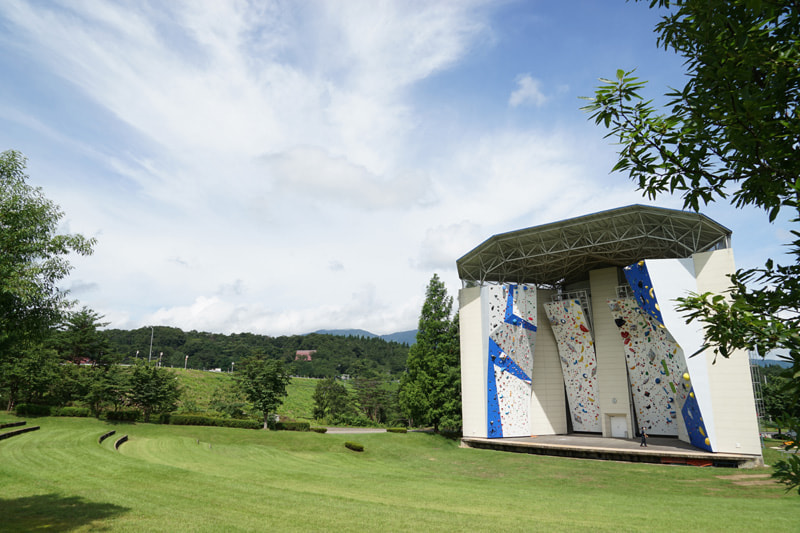 Nanto City, known for its Gokayama Gassho-style villages, "Living World Heritage", and other traditional Japanese culture elements, still vividly preserves the charm of old Japan. The "Fukuno Yotata Festival", which has a 360-year history, and the "Johana Hikiya Festival", which is designated as a national intangible folk-cultural asset, are among the many cultural traditions that are rich in emotion and that have been passed on. Approximately 80% of the city area, including the Hakusan National Park, is covered by forests, and the city is blessed with abundant nature. The "Sakuragaike Climbing Center" (pictured) has recently become a popular tourist attraction in Nanto City. It is widely used as a competition venue for sport climbing, which was added as a new sport in the Tokyo 2020 Olympics.
Sakuragaike Climbing Center
"Sakuragaike Climbing Center" has reopened after renovation in 2020. While the 16-meter high climbing wall is well-known as a competition venue, it is also beginner-friendly as it is set up with a top-rope climbing system. Featuring the first Moon Board in Hokuriku region, a newly added gently sloping area of over 4 meters, and a completely renewed set of holds, the climbing center offers a space that can be enjoyed by climbers of all levels and styles. Of course, there is also an indoor bouldering area, so you can enjoy it even on rainy days. In the surrounding area, there are hot springs, parks, cafes, hotels, restaurants, skate parks, and fishing spots, making it a great travel destination. So why not try bouldering as part of your travel experience?
DATA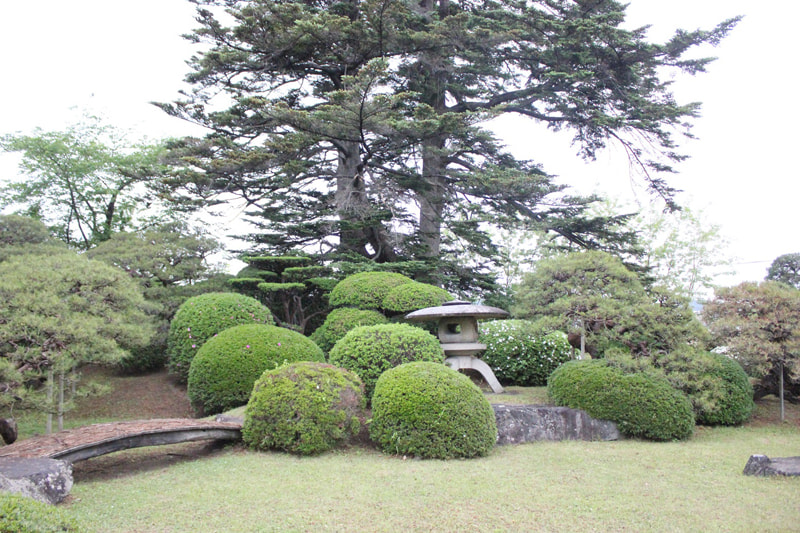 Address: 1511 Tatenoharahigashi, Nanto-shi, Toyama
Great satisfaction even on rainy days! A trip where you can learn, train, and have fun.
For those who are wondering where to go on a rainy day, we have introduced a trip to museums and facilities where you can experience and feel various things. Things that you "didn't know before" or "haven't done before" might become the starting point for an interesting trip!